---
In just a few months, Covid-19 has transformed the way we live, from the everyday washing of our hands to the way we travel, shop and eat. But well before the start of the pandemic, consumer behavior was already evolving, sparked by technological developments.
powered by

Here you can find the complete article.

The Emerging Markets Leaders strategy team has been closely following and researching the outsourcing of Digital IT Services (DITS) as an industry that would benefit from the rising digitalization trend that we are witnessing across the globe (Display 1) A great proxy for this theme has been the rise of the Digital Transformation, or DX market, which has quickly grown to become a large part of global IT spending (Display 2).
Display 1 Changes in Corporate Strategy in Response to COVID-19
Source: McKinsey, Jeffries Research August 2021.
Display 2 Digital Transformation Spending on Technologies and Services Worldwide ($B)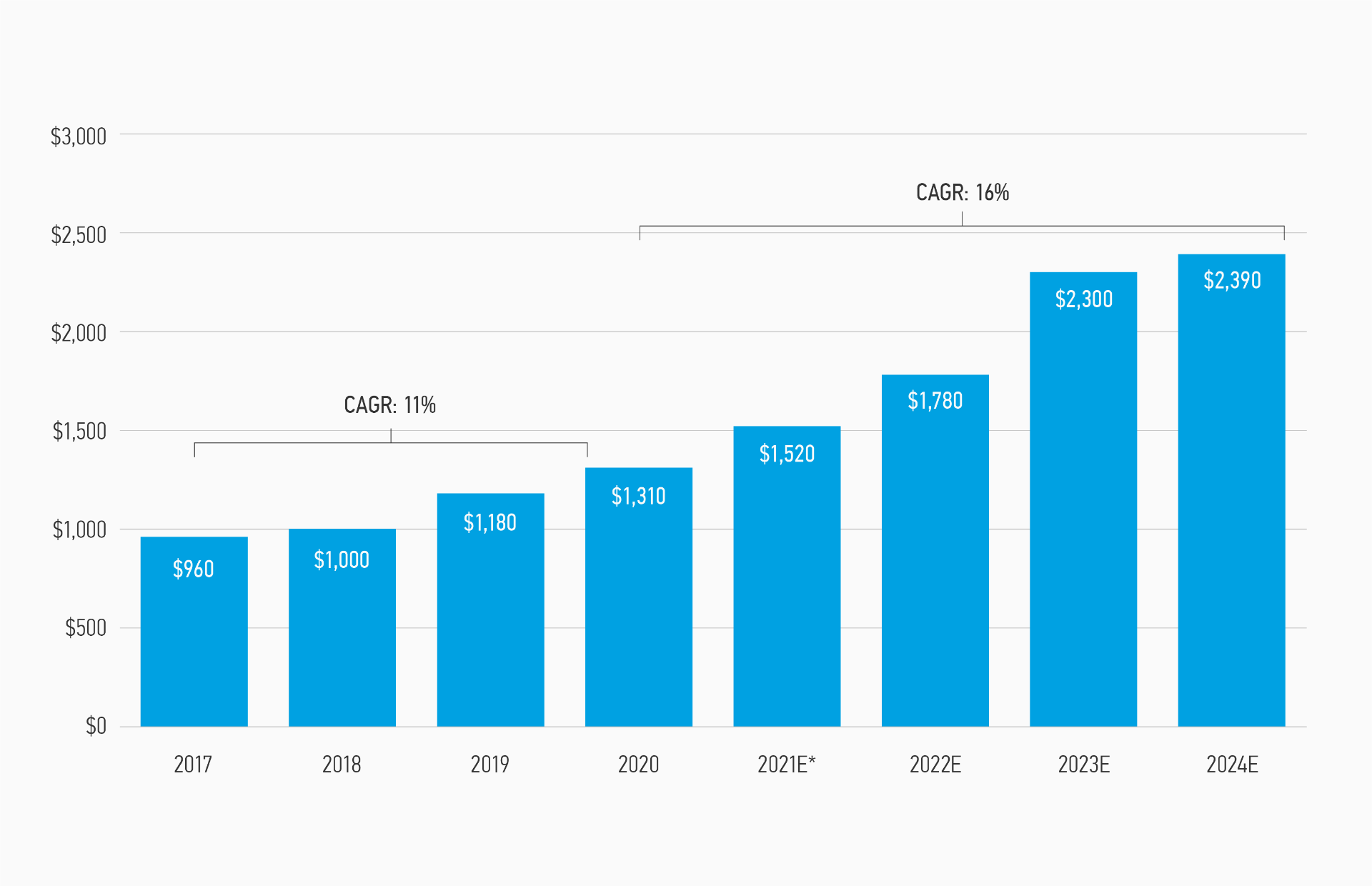 *E= estimate. Forecasts/estimates are based on current market conditions, subject to change, and may not necessarily come to pass. Source: Gartner, Jeffries Research August 2021.
(...)
Fondsfinder
Nachrichten
Nachrichten zu Fonds
Alle Nachrichten