03.07.2020 08:55:02
---
Marc-Antoine, what do you think about China? What can we expect for the months to come?

Marc-Antoine: Following the steepest quarterly collapse on record in Q1 2020, driven mainly by plummeting output in industry and tourism-related services, China's economy is on a recovery path largely led by the supply side, namely the industrial production. On the demand side, a gradual recovery in household consumption is underway as the economy returns to normal. While the momentum of domestic demand has improved, lingering fears of Covid-19, reduced employment, and weak income prospects are nonetheless weighing on the speed of the recovery.

The outlook for household consumption is also subject to downside risk as a recent outbreak of Covid-19 in Beijing raises concerns over the possibility of a second wave of cases in China. Also, the construction sector, typically hiring migrant workers, took time to resume operations due to the lack of workers. What's more, the staggered outbreak across the world had a particularly adverse impact on global value chains, resulting in a series of disruptions in backward and forward linkages.

In fact, the weak global economic outlook, the collapse in global trade and signs that strained relation between China and the US are once again mounting threaten to add downward pressure on China's exports. Overall, although infrastructure investment and moderate monetary easing is supporting growth, the process of resuming business has been slow and a quick return to normal remains rather elusive.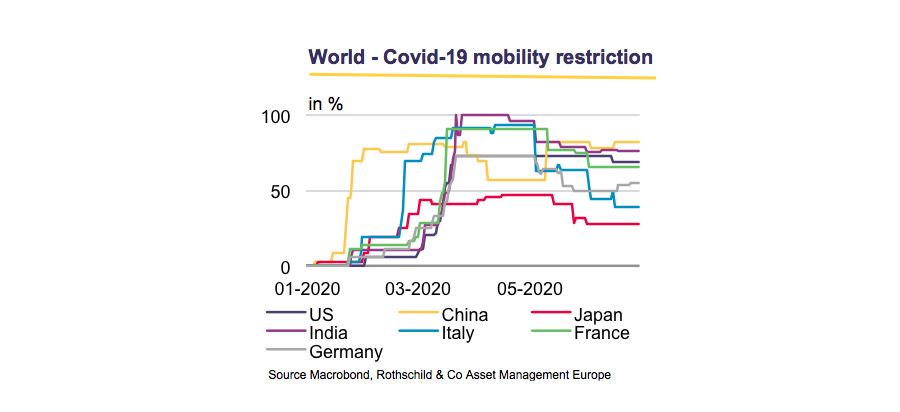 Mehr Infos finden Sie bei Hendrik Adam und Maximilian Seim, Co-Heads Germany/Austria Rothschild & Co Asset Management, unter diesem Link.
powered by


Fondsfinder
Nachrichten
Nachrichten zu Fonds
Alle Nachrichten